My Team
It truly takes a team to deliver the quality and breadth of services we offer. Here you will find a listing of the people who help make it happen.
Our team shares an unrelenting commitment to excellence and constant dedication to always act in the client's best interests.
If you need assistance at any time, or have feedback for us, please let us know. We consider all feedback to be a gift.
Tracy Shackelford
Financial Advisor
757-476-7711
Tracy came to Northwestern Mutual having spent 20+ years in management in Atlanta, GA, Amsterdam, the Netherlands and Williamsburg. As the daughter of an entrepreneur and an RN, she is passionate about helping people. Listening to clients is crucial to establishing the trust necessary in any business relationship. It is particularly important in this business.
Tracy's role in our team of five focuses on business development and in providing clients with a personalized and solid financial plan. Most of her clients are within 15 years of retirement and we focus much of our time on retirement income strategies and the transition from working full-time and having an income, to optimizing retirement income.
Retirement is a big word and means many different things to different people. Tracy's goal is to help her clients find meaning from their retirement years, knowing that their financial strategy is a fiscally responsible one.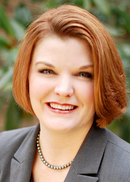 Crystal Diane Zanca
Associate Financial Representative
Office 757-476-6734

Crystal Zanca joined our team in July 2014, a referral from her sister-in-law who also works in our office! She worked alongside her sister-in-law previously assisting with her photography and framing studio. She also has extensive experience in retail, which is evident in her commitment to client satisfaction. We hear from clients all of the time about how friendly and warm Crystal is! We hope you get to hear her laugh as it is one of the best!
She is insurance and investment licensed and manages all of our onboarding of clients once they have gone through the planning process. She is also the service expert and cans answer specific questions about your investments and/or insurances.
Crystal also scouts out volunteer opportunities for our team in our constant quest to support our community.
Crystal is from a Navy family and is originally from Oklahoma. She now lives in Toano with her husband, two children and a Toy Fox Terrier named Zeus.